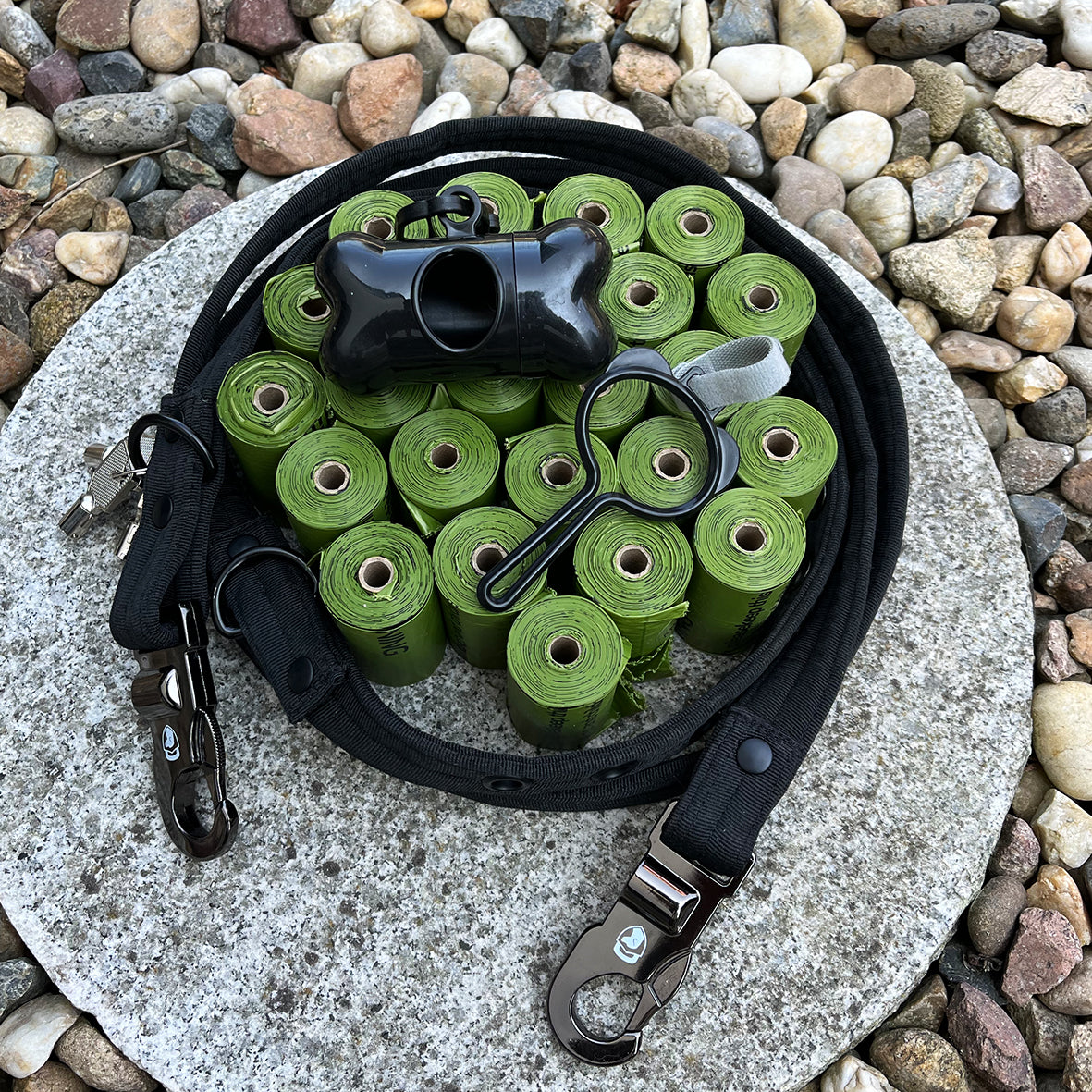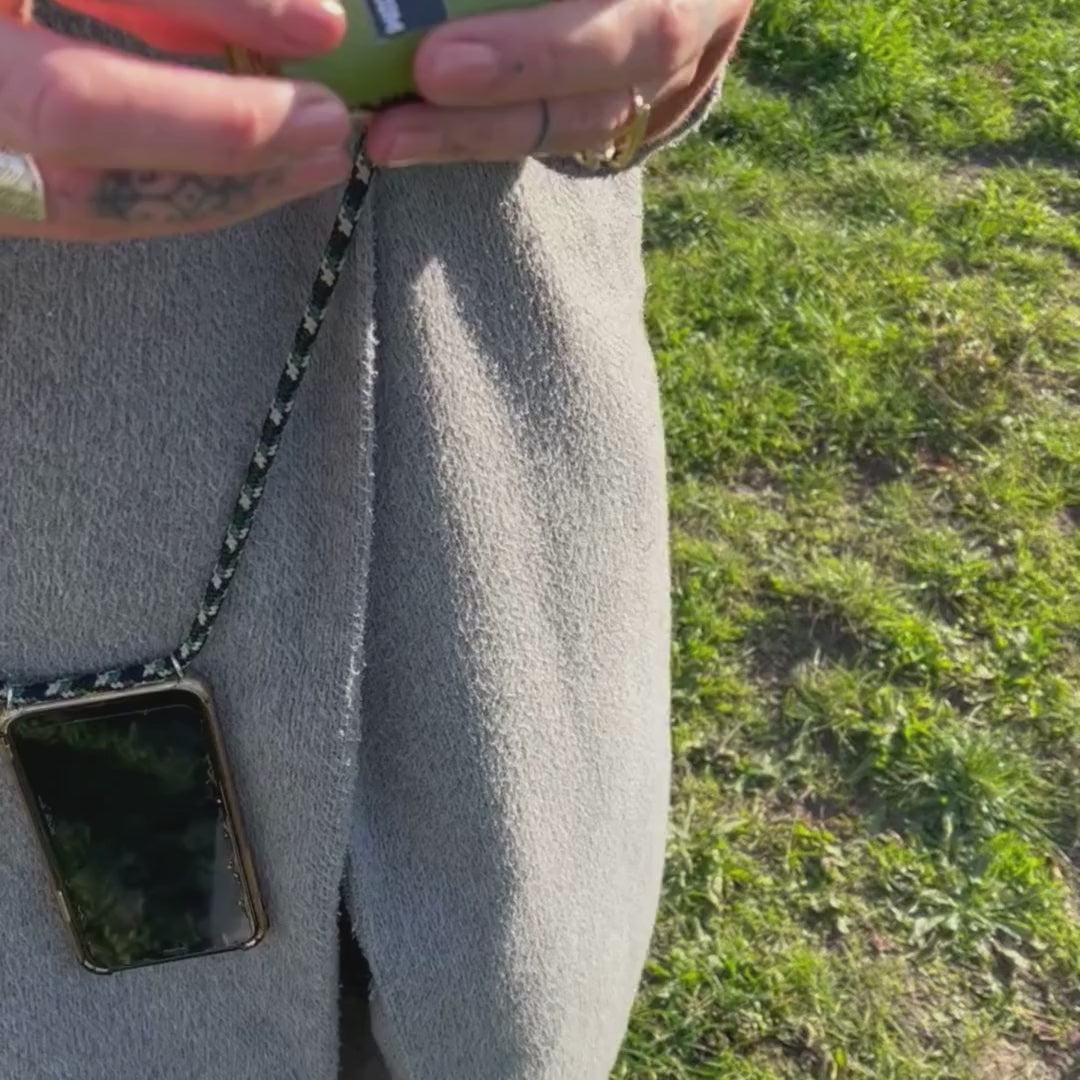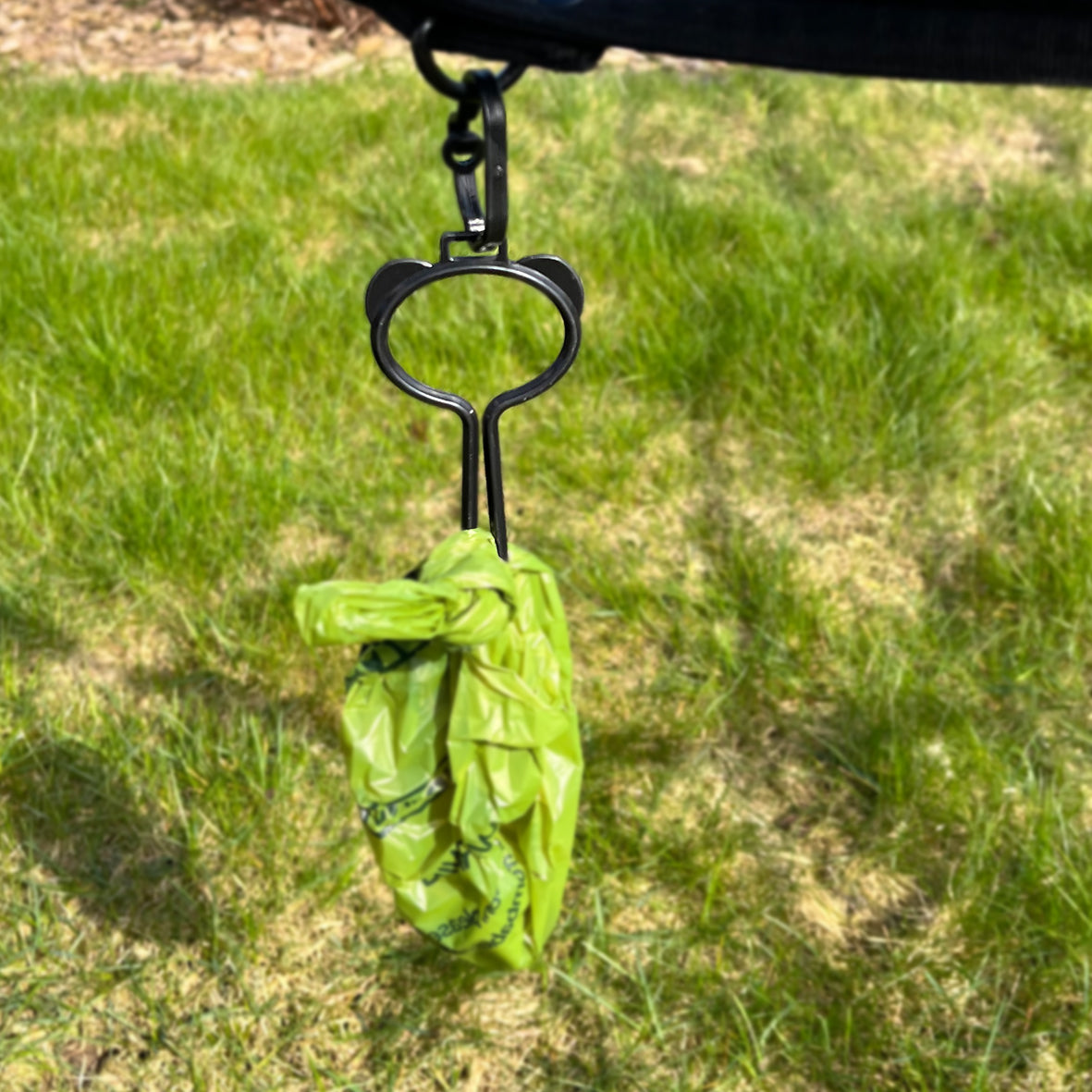 LOCK DOG theft-proof dog leash + CLEAN  lint brush
• Länge: 2m
• Gewicht: 340g
• 2 spezial Schlösser
• 4 Schlüssel
• 4 Anticut-Schichten
• kurzer Einkauf
• Leinenbeißer
• Gewicht(Hund): 2,5 - 55kg
• Halsumfang: 20 - 65cm
• Maße: 22 cm x 32 cm
• Material: Maisstärke baut sich in 18 Monaten ab
• Menge: 24 Rollen,
je 15 Beuteln pro Rolle
= 360 Beutel
• extrem dick und reißfest
• auslaufsicher
• Rollenkern aus recycelter Pappe
• biolog. Abbaubar
• geruchsneutral
• 100% Auslaufsicher
• Maße: 5 x 9 cm
• Material: recyceltes PET
• Gewicht: nur 4 g
• passt an jede Leine
• hält über 1 kg
• an jeder Art von Leine
zu befestigen
---
• Length: 2 m
• Neck size: 7.87 inch - 25.6 inch
• width: 21 mm
• line weight: 340 g
• keys: 4 pcs.
• up to 65 kg
• each leash has a unique lock cylinder which can only be opened with the 4 associated keys
How do I secure my dog?
• Release the lock from the collar or harness.
• Put the leash around your dogs neck (safety note: neither too tight nor too loose) secure the lock in one of the eyelets and close with a key.
• Now tie the other end of the leash around a lantern or railing, fix the lock in one of the steel rings or eyelets and also lock here with the key.
How secure is the leash?
• Innermaterial: four-layer bite and cut resistant fabric (UHMWPE - used in bulletproof vests/climbing rope)
outer material: soft nylon fabric - comfortable for the hand and dog's neck.
• 2 patented steel locks including 4 keys protect your dog from theft. (one on the key ring and one on the harness or collar, 2 spare)
• over 100 different key-lock combinations make opening with a different key impossible
• The leash can, like your current one, be fixed in the harness or collar. The metal eyelets turn it into a collar that can be flexibly adjusted when securing. It is therefore not possible to slip over or pull it.
Brush
• No more buying annoying sticky rolls!
• sustainable and environmentally friendly
• Removes hair/lint from clothing and all possible surfaces such as sofa, car seat, furniture, floor mats...
• Even for sensitive fabrics such as silk or knitting wool suitable.
• only 100g perfect for every handbag (18cm tall )
How does the brush work?
Turn up and brush off! Cleaning of the brush is done by simply turning to remove the collected fur from the brush. Press on the upper surface - the collection container comes out through a spring mechanism and empties almost by itself.
Ready for dispatch immediately, delivery time 1-3 days
free return within 14 days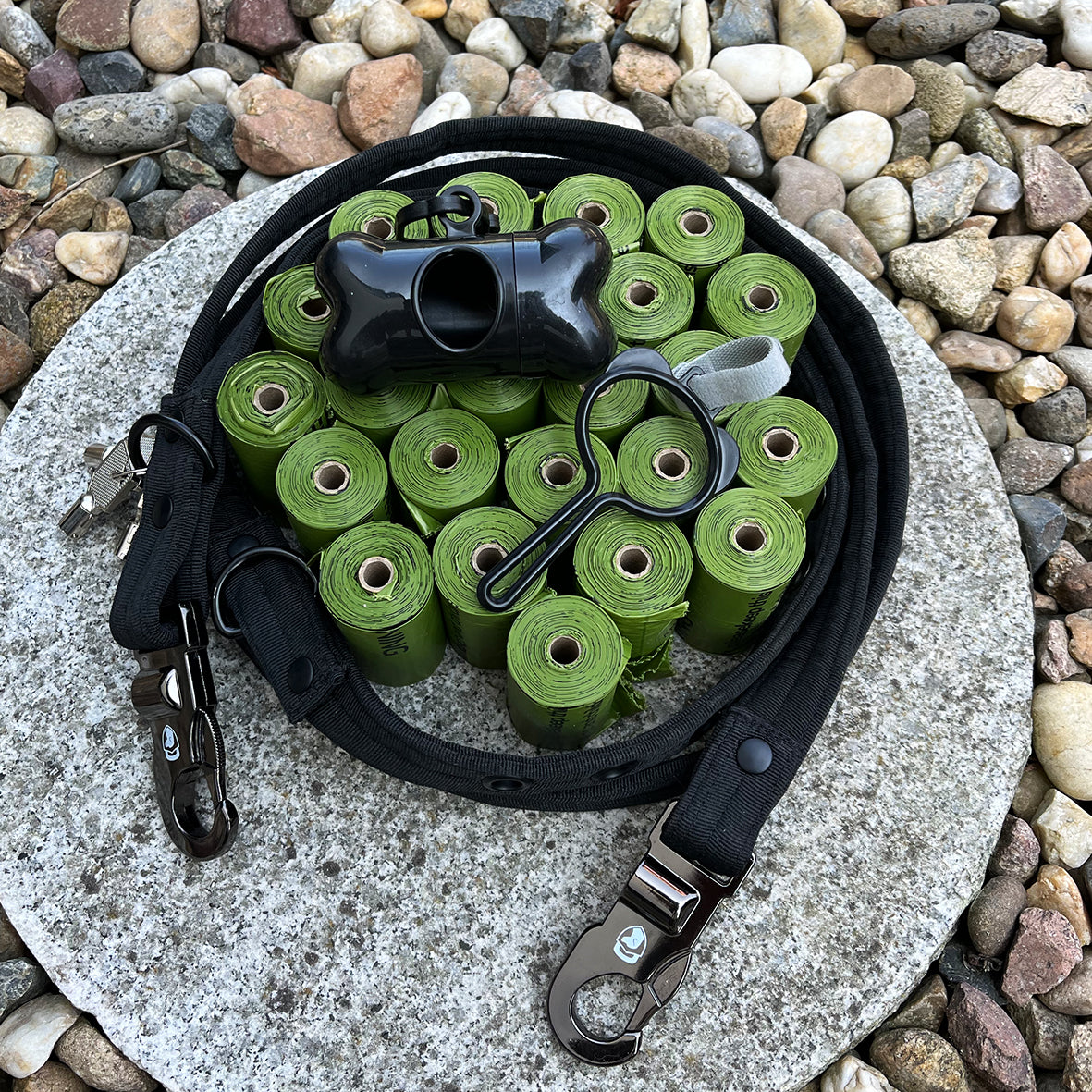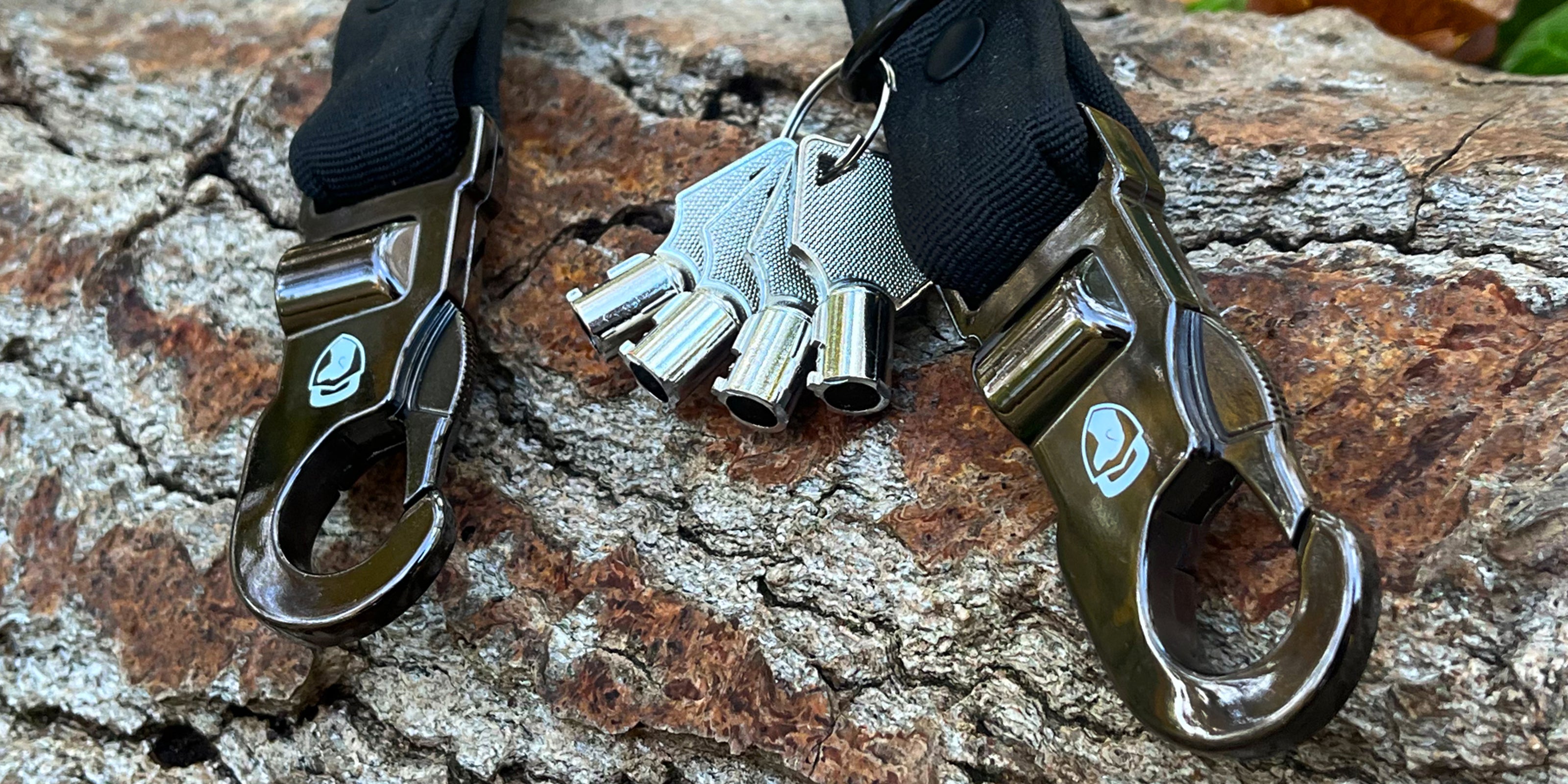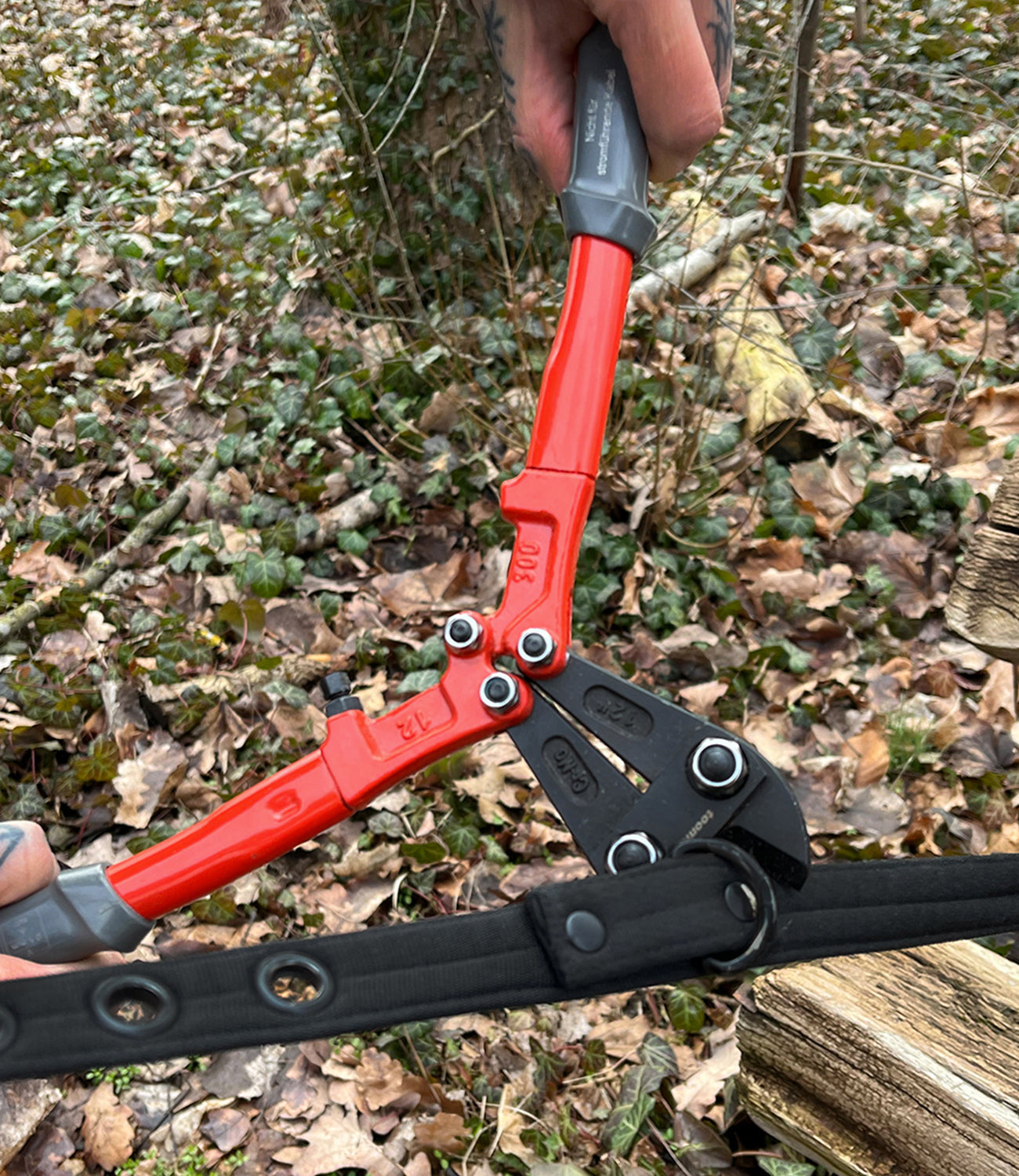 Wie sicher ist die Leine?
Der vierlagige biss- und schnittfeste Stoff (UHMWPE - Verwendung bei Schusswesten) und die 2 patentierten Stahlschlösser schützen optimal bei einem kurzen Einkauf.

Wie schützt die Leine meinen Hund?

•  Innenmaterial: vierlagiger biss- und schnittfester Stoff  (UHMWPE - Verwendung bei Schusswesten/Kletterseilen) Außenmaterial: weicher Nylon Stoff - angenehm für Hand und Hundehals.
• 2 patentierte Stahlschlösser inklusive 4 Schlüssel sichern deinen Hund vor Diebstahl. (einen an den Schlüsselbund und einen an Geschirr oder Halsband, 2 Reserve)
• Über 100 verschiedene Schlüssel-Schlosskombinationen machen das Öffnen mit einem anderen Schlüssel unmöglich.
• Die Leine kann, wie deine jetzige, im Geschirr oder Halsband fixiert werden. Durch die Metallösen wird Sie erst beim Absichern zu einem Halsband das flexibel einstellbar ist. Ein Überstreifen oder zu ziehen ist daher nicht möglich.

Bei Verlust der Schlüssel, helfen wir innerhalb 12h! 24/7 ✆ 0152 22967117
Was ist wenn ich den Schlüssel verliere?

Sie bekommen zu jeder LOCK DOG Hundeleine 4 Schlüssel. Wir empfehlen einen an den Schlüsselbund und einen an die Leine mit einem Karabiner zu hängen. Sollten Sie den Schlüsselbund vergessen haben nutzen Sie den an der Leine, schließen ab und nehmen Sie ihn mit.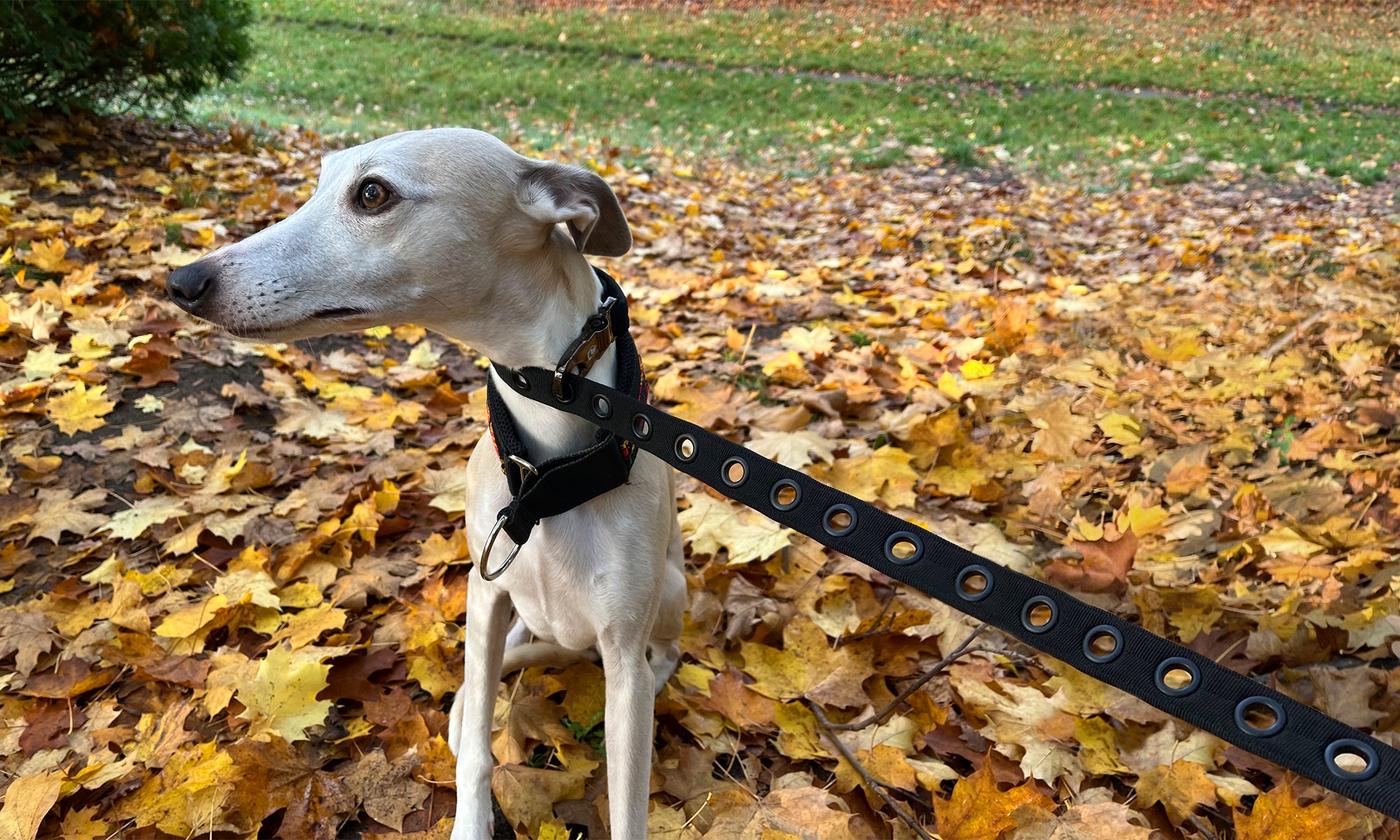 gesichert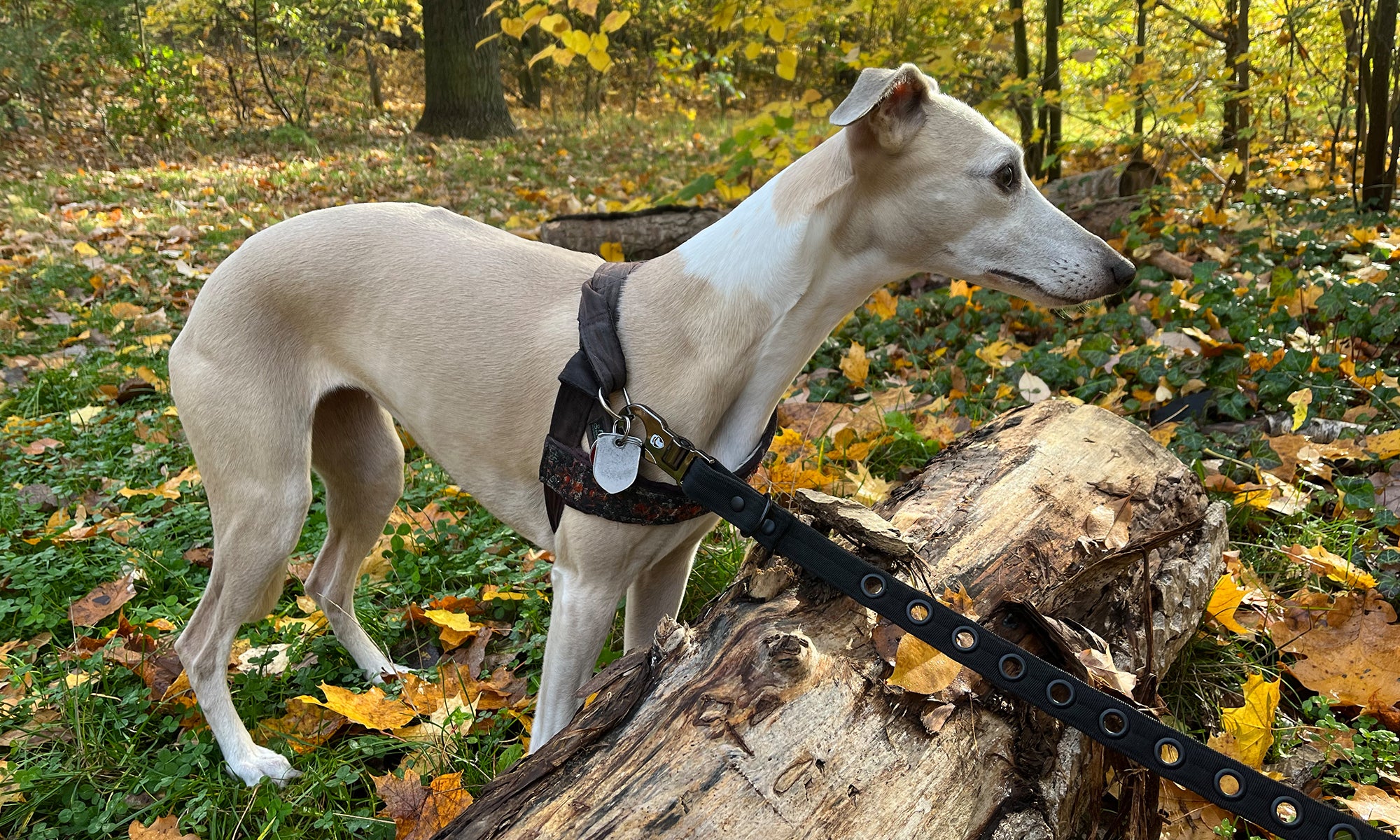 angeleint
Die LOCK DOG Leine kann sowohl im Geschirr als auch im Halsband fixiert werden, erst beim Sichern wird die Leine zusätzlich zu einem Halsband.
Wie sichere Ich meinen Hund?

• Löse das Schloss vom Halsband bzw. Geschirr.
• Lege die Leine um den Hals (Sicherheitshinweis: weder zu fest noch zu locker) und sicher das Schloss in eine der Ösen in dem du den dazugehörigen Schlüssel zum abschließen nutzt.(ein zu ziehen ist durch die Ösen daher nicht möglich)
• Binde nun das andere Ende der Leine um eine Laterne oder Geländer, fixiere das Schloss in einem der Stahlringe oder Ösen und schließ auch hier mit dem Schlüssel ab.

Bei Verlust der Schlüssel, helfen wir innerhalb 12h! 24/7 ✆ 0152 22967117
Was kann die LOCK DOG Leine gegenüber einer normalen Leine.
This product is rated 4.7 of 5.0 stars.
It has received 3 reviews.
das könnte dir auch gefallen